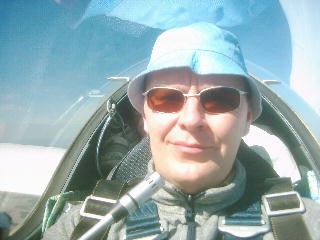 IGC Pilot Ranking ID:
545


Name:
Antti Koskiniemi
Age:
55
Nationality:
FIN
Ranking Position:
983 down 238 places.
Rating Points:
786.6 -46.9 since 30 Sep 2022.
Home Club:
Nuorisoilmailijat ry; www.nuorisoilmailijat.fi
Occupation:
M.Sc. (eng.)
Click here to login to the system and amend your details.
Pilot's sponsors:
No sponsor information provided
Description:
1900 hrs gliding.
Latest Competition Results
Competition
class
Year
Location
Glider
Position
Score
Pilot Rating Score
Rating Points
FAI European Gliding Championships
Standard
22
Kaunas gliding club
Discus 2b
27/28
2159
585.94
0.0
Finnish Nationals 2022
Racing
22
Räyskälä
Discus-2b
2/8
1671
731.28
243.2
Räyskälä Masters
15m
21
Räysklä
Discus 2
4/9
4709
820.82
332.4
Jannen kisat
15m
20
Räyskälä
Discus 2
3/8
1585
728.38
0.0
Purjelennon SM
15m mixed
19
EFRY
Discus 2b
4/13
4494
752.33
112.8
Finnish Nationals
Club
19
Pudasjaervi (EFPU)
Std Cirrus
1/10
1890
872.36
98.1
World Gliding Championships
Club
18
Ostrów Wielkopolski Michałków, Poland
SZD-55
30/48
4797
832.30
0.0
Räyskälä Masters
Open
18
Räyskälä
Duo Discus
8/21
4433
736.46
0.0
Finnish Nationals
Club
17
Räyskälä EFRY
Std. Cirrus
2/8
3221
816.54
0.0
Uppsala Masters
Racing
17
Sundbro
Discus 2b
26/28
999
435.22
0.0
Jannen kisat
Handicapped
16
Räyskälä, EFRY
Discus 2
13/26
1669
611.38
0.0
Räyskälä Masters
Racing
16
Räyskälä
Discus 2
10/24
3826
846.32
0.0
Vesivehmaa Open
Club
16
EFLA, Vesivehmaa
Std. Cirrus
2/2
2946
821.70
0.0
European Gliding Championships
15m
15
RIETI - ITALY
Ventus 2
22/25
4292
0.00
0.0
Finnish Nationals
Club
15
EFKA Kauhava
Std Cirrus
3/13
3016
0.00
0.0
Vesivehmaa Open
Club
15
EFLA - Vesivehmaa
Std. Cirrus
1/3
474
0.00
0.0
World Gliding Championships
Standard
14
Rayskala
Discus 2b
27/42
4596
0.00
0.0
Finnish Nationals
15m
14
Rayskala
Discus 2b
8/20
1977
0.00
0.0
Vesivehmaa Open
Handicapped
14
EFLA Vesivehmaa
Discus 2
3/17
1844
0.00
0.0
Pribina Cup
Two seater
14
Nitra
Duo Discus
9/15
1379
0.00
0.0
European Gliding Championships
Club
13
Ostrów Wielkopolski Michałków (EPOM)
STD Cirrus
8/34
8514
0.00
0.0
Finnish Nationals
Standard
13
EFRY Rayskala
Discus 2b
8/17
3290
0.00
0.0
Vesivehmaa Open
Club
13
Vesivehmaa, EFLA
Std Cirrus
2/9
1109
0.00
0.0
Finnish Nationals
Standard
12
EFRY Rayskala
Discus 2b
2/13
804
0.00
0.0
Finnish Nationals
Club
12
EFME Menkijarvi
Std. Cirrus
5/16
2573
0.00
0.0
Vesivehmaa Open
Handicapped
12
Vesivehmaa, EFLA
Duo Discus WL
15/25
2031
0.00
0.0
European Gliding Championships
Club
11
Nitra, Slovak Republic
Std. Cirrus
11/33
1195
0.00
0.0
Finnish Nationals
Club
11
Nummela
Std.Cirrus
1/10
3955
0.00
0.0
Finnish Nationals
Standard
11
Rà¤yskà¤là¤
LS8
5/17
2955
0.00
0.0
FAI Sailplane Grand Prix, Nummela
Standard
11
Nummela, EFNU
Discus 2
8/15
10
0.00
0.0
Finnish Nationals
Club
10
EFME, Menkijarvi
Std. Cirrus
6/14
3484
0.00
0.0
Finnish Nationals
Standard
10
EFRY RàƒÆ'à'¤yskàƒÆ'à'¤làƒÆ'à'¤
Discus 2
8/23
3950
0.00
0.0
Pribina Cup
15m
10
Nitra
LS 6
25/45
3144
0.00
0.0
Finnish Nationals
Club
09
EFRY
Std. Cirrus
3/13
2662
0.00
0.0
World Gliding Championships
Standard
08
Rieti - Italy
Discus 2b
19/45
7873
0.00
0.0
Finnish Nationals
Standard
08
Rà¤yskà¤lठEFRY
Discus 2 b
11/15
1100
0.00
0.0
Coppa Internazionale del Mediterraneo
Standard
07
Rieti
Discus 2b
14/20
3339
0.00
0.0
Finnish Nationals
Standard
07
Rà¤yskà¤lठ(EFRY), Finland
Discus 2b
9/17
3751
0.00
0.0
Finnish Nationals
18m
06
Nummela (EFNU)
Ventus 2c/18m
5/7
4012
0.00
0.0
Finnish Nationals
Standard
06
Rà¤yskà¤lठ(EFRY)
Discus 2b
2/20
5296
0.00
0.0
Finnish Nationals
Club
05
Menkijà¤rvi (EFME)
Discus 2b
4/15
7036
0.00
0.0
Finnish Nationals
Standard
05
Rà¤yskà¤lठ(EFRY)
Discus 2b
8/22
3877
0.00
0.0
Pribina Cup
15m
05
Airport Nitra, Slovakia
Discus 2b
9/14
3810
0.00
0.0
Finnish Nationals
18m
04
Lahti-Vesivehmaa (EFLA)
LS 6/17.5m
10/12
2049
0.00
0.0
Pribina Cup
Open
04
Airport Nitra, Slovakia
LS-8A/15m
1/39
2845
0.00
0.0
World Gliding Championships
Club
02
Musbach
LS4
30/65
6354
0.00
0.0
| | | | | | | | | | | | | | | | | | | | | | |
| --- | --- | --- | --- | --- | --- | --- | --- | --- | --- | --- | --- | --- | --- | --- | --- | --- | --- | --- | --- | --- | --- |
| Values at 30th September | 2002 | 2003 | 2004 | 2005 | 2006 | 2007 | 2008 | 2009 | 2010 | 2011 | 2012 | 2013 | 2014 | 2015 | 2016 | 2017 | 2018 | 2019 | 2020 | 2021 | 2022 |
| Ranking Points | 708.4 | 708.4 | 866.3 | 855.0 | 838.5 | 780.1 | 850.3 | 836.7 | 816.1 | 868.9 | 861.4 | 886.3 | 885.7 | 876.3 | 874.6 | 835.9 | 836.7 | 852.4 | 845.8 | 839.3 | 833.5 |
| Ranking Position | 326 | 430 | 142 | 186 | 262 | 469 | 321 | 486 | 675 | 428 | 489 | 371 | 382 | 453 | 469 | 649 | 683 | 630 | 664 | 638 | 745 |
| Total Pilots in Ranking List | 507 | 1036 | 1830 | 2258 | 2502 | 2685 | 3376 | 4005 | 4768 | 5200 | 5215 | 5175 | 5242 | 5270 | 5355 | 5533 | 5486 | 5488 | 5194 | 4921 | 5535 |